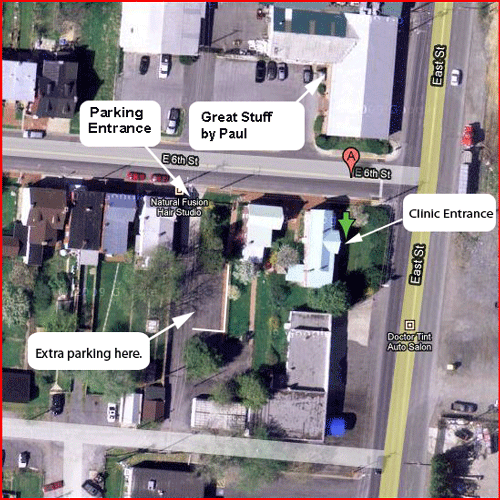 Natural Health & Wellness Center
252 East 6th Street
Frederick, MD 21701
The Natural Health & Wellness Center is located in historic downtown Frederick, Maryland, in a renovated, lovely historic home.
The entrance is located on the side of the building that faces toward East Street. It is marked on the Google Maps image below with the green arrow. It is the second door toward the middle of the building.
Parking is available on East 6th Street or in the Center's designated parking lot shown in the image. The entrance to the parking lot is next to the second building from the corner of East 6th Street and East Street.